Below this article, you will find examples of common sales and purchase transactions and how to record them in Nocfo.
Small Acquisition for the Company #
For example, purchasing a new laptop for the company. It is advisable to check the euro limits for small acquisitions on the tax authority's website.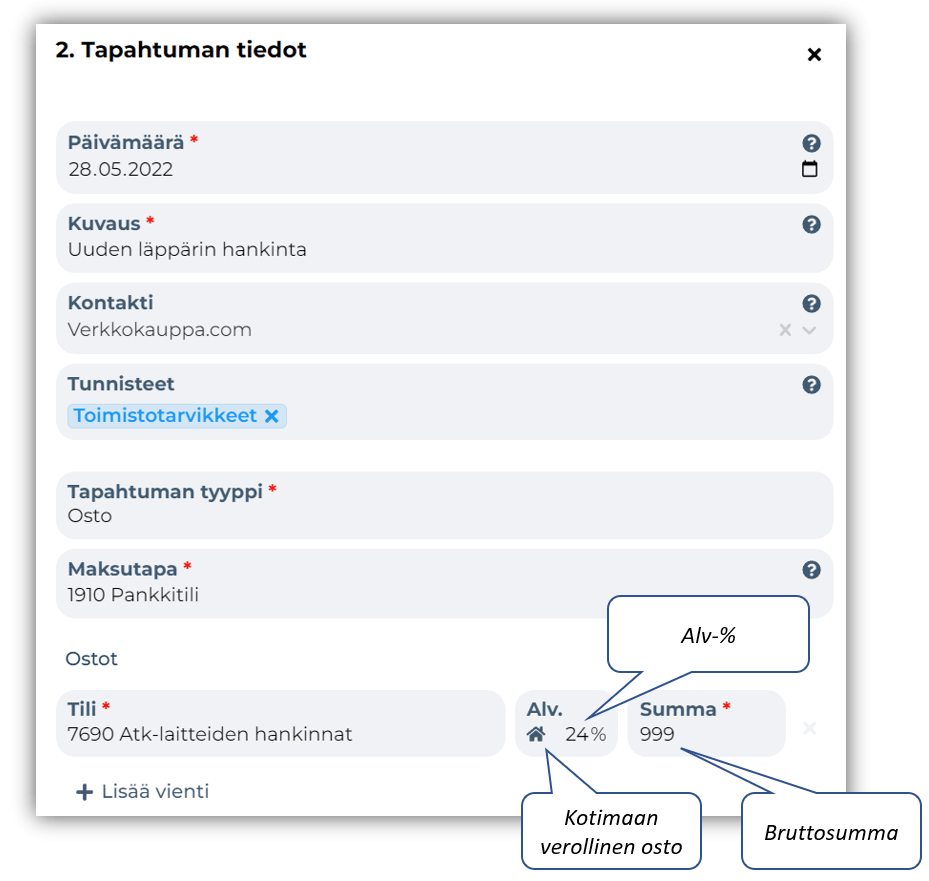 Selling used goods #
For example, selling an old desk if you don't do it as your main business. Sold a used desk for 150 €. Let's make an example entry on a cash basis, once the money has arrived in the bank account.